This page is our MacBook and iPhone Repairs Blog. All you need to know about iPhone repairs and iPhone screen replacement as well as MacBooks. We are going to answer a few questions like how to access my iPhone with a broken screen or if toothpaste can help cracked screens, Is it safe to use a phone with a cracked screen? or How do you stop a phone crack from spreading?
Freshly written up on AMT website: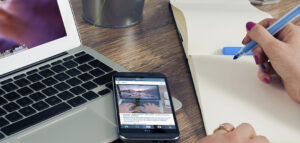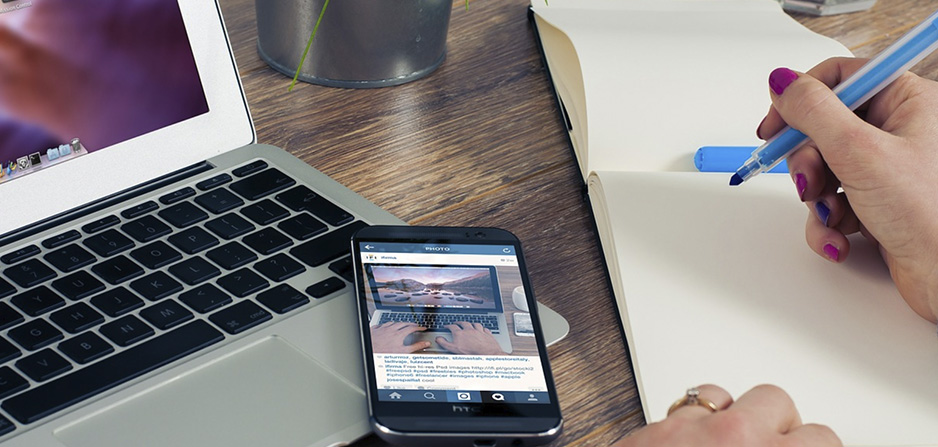 No matter how hard we fight it, occasionally it will happen; our beloved iPhone will slip and fall into the water and, as a consequence, our heart may miss its beat. Here you'll learn how to tell that your iPhone is damaged by water and how to dry it out.
Updated on 20 March, 20201
While the new iPhone (sometimes called iPhone 13) is months away from release, we've started seeing many rumours about what it may look like. In this post, we shared with you what we know so far.
Updated on 22 February, 20201
MacBook is not only powerful and popular but also bulky and cumbersome when out of repair. In this post, you can find all you need to know about recycling a MacBook.
Updated on 25 January, 20201
The notion that MacOS is immune from malware is no more true. The recent  researches showed that Macs, especially jailbroken devices, are vulnerable to online attacks at the same degree that windows devices are. Albeit, the type of threats is different. To give you an overall view, here we went over the list of Top 10 Best MacBook antivirus software.
Updated on 20 December, 2020
Apple MacBook is one of the best laptops in the markets, and it's for a good reason. It always comes with the latest software and hardware specs, and Apple works hard on its products to remain ahead of the pack.
With the release of new Apple Silicone M1, it's a good time to go over the best microprocessors used in MacBook Pro. That will help you in choosing between MacBook Pros in the market.
Updated on 20 November, 2020
Your battery is the beating heart of your iPhone. It powers your phone up and keeps your device at ready for anything your need. So, it's very important to know more about your iPhone battery and how to take care of it. In this post, we went over commonly asked questions about iPhone batteries.
Updated on 20 October, 2020
There are many common issues and easy solutions with iPhone. Here, we discuss the second part of 12 common iPhone problems and solutions.
Updated on 25 September, 2020
While some people may think that iPhone is a flawless device, just like any equipment device iPhones could encounter problems too. Here, we discuss the first part of 12 common iPhone problems and solutions.
Updated on 15 September, 2020
Updated on 27 August, 2020
Updated on 15 August, 2020
Updated on 26 July, 2020
Updated on 16 July, 2020
Updated on 16 June, 2020
Updated on 10 June, 2020
Updated on 16 May, 2020
In terms of design, the 5th generation iPad is more an amalgam of what came before. As it is built on the iPad Air platform, it looks like a crossover between the original iPad and iPad Air 2 featuring the 9.7-inch display of iPad Air Pro and empowered by an enhanced processor
Updated on 10 May, 2020
When debuted in 2017, iPad 5th generation shocked the market. It was well-received by users as a decent choice that needed a lower-cost but featured a faster processor. But as now (2020), it seems to be a little outdated.
Updated on 20 April, 2020
These days, it's not uncommon to see AirPods out on the street, at classrooms, meeting and everywhere you look. Stay with us to get the answers to your questions about this excellent product of Apple.
Updated on 10 April, 2020
Have you ever been shocked by the tag price of a MacBook? You are not the only person who thinks the laptop made by Apple are too expensive. The same could be said about the iPhone and other smartphones. As a matter of fact, quality comes at a price and MacBooks are not necessarily as they look at the first glance.
Updated on 14 March, 2020
According to 9to5Mac, Apple could be working on a sophisticated and system-wide mouse cursor support for the next generation of iPadOS and iOS. The report is based on an early version of iOS 14 and iPadOS 14 leaked to 9to5Mac.
Updated on 01 March, 2020
As the iPad Pro was focused on the Software update in 2019, it is expected to receive a major update in 2020. Apple is expected to enhance camera system, augmented reality and support for external mice this year. Read on as we round up what we know so far.
Updated on 14 February, 2020
Buy an Android phone or an iPhone? That's the question that confused a lot of people. In this post, we are going to compare Android and iPhone side by side.
Updated on 01 February, 2020
Do you know that your iPhone can get incredibly dirty at any given moment? Here is how to clean your iPhone and keep it healthy for a long time.
Updated on 14 January, 2020
Instagram is fantastic for sharing videos and ideas and the iPad is the best for enjoying both. Unfortunately, the official Instagram iPad app lacks in the App Store. However, this void is filled by third-party apps. In an effort to save you the trouble of looking for these apps, we collected you the best Instagram Apps for iPad. Read more
Updated on 04 January, 2020
Without a rich selection of apps, an iPad is nothing other than a luxurious toy. But the right apps can transfer the iPad into a fabulous movie maker, a powerful email organizer, a handy note-taker or even a professional art studio. We tested thousands of apps and selected a definite list of apps for 2020 that worth your time and money. Read more
Updated on 19 December, 2019
Updated on 10 December, 2019
Updated on 21 November, 2019
Updated on 18 November, 2019
Updated on 15 November, 2019
Updated on 07 November, 2019
Updated on 20 October, 2019
Updated on 12 October, 2019
Updated on 07 October, 2019
Updated on 01 October, 2019
Updated on 27 September, 2019
Updated on 20 September, 2019
Updated on 13 September, 2019
Updated on 06 September, 2019