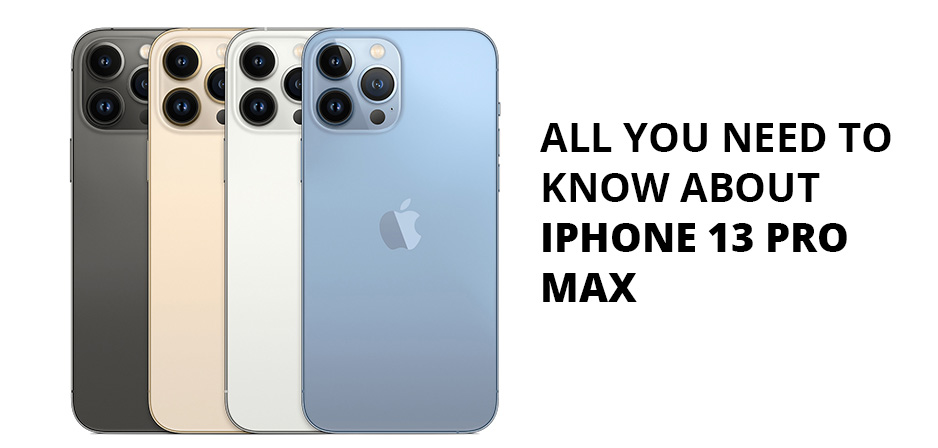 While the new iPhone (sometimes called iPhone 13) is months away from release, we've started seeing many rumours about what it may look like. In this post, we shared with you what we know so far.
We recently talked about iPhone 13 Pro Max in one of our recent articles. Read about iPhone 13 Pro Max here.
Will there be an iPhone 13?
As we know, Apple will probably announce a new iPhone in 2021, but we don't know whether it will be called iPhone 13 or something like iPhone 12S or iPhone 12+.
The reason might be that 13 is considered an unlucky number in most of the world including Apple home market, the US. Apple may want to bypass this issue by returning to an old naming pattern. Sometimes Apple tends to follow a model with an "S" version.  For example, the iPhone 6 was followed by iPhone 6S. That's the base for rumours saying the next major release of the iPhone will be the iPhone 12S.
However, experience shows that Apple doesn't always stick to a consistent pattern when naming its flagship products. For example, the last "S' product was iPhone XS, so it followed the iPhone 11 rather than the iPhone 12.
Besides, following this pattern will not entirely solve the problem because Apple will face the same problem the next year. So, it's not very unlikely that Apple surprises everyone by selecting a name that's far from the companies' naming conventions.
Whatever it called, it's very likely that we see a newcomer in the iPhone family in 2021, but what will it look like?
What will the iPhone 13 look like?
No one knows what the next major update of the iPhone will exactly look like, but as many rumours say, we expect that iPhone 13 will inherit many design elements from iPhone 12. For example, the size will be the same. Like iPhone 12 product line, the next iPhone lineup will include a 5.4-inch iPhone mini, a 6.1-inch Pro model, and a 6.7-inch Pro. It's said that, despite poor acceptance from users, Apple is still planning for an iPhone 13 mini.
The rumours also suggest that the 2021 iPhone Pro will be about 0.26 mm thicker than the 2020 generation and will have thinner bezels. According to sources in Apple's supply chain, iPhone 13 will finally offer a thinner notch. They probably accomplished this by moving the top speaker and combining the currently separated infrared flood illuminator, sensor and dot projector.  With fewer sensors, iPhone 13 will have a narrower notch. Rather than being shorter in width, the notch will be reduced in height so that the camera could be better blended with the edged and less noticeable.
Apart from thickness and notch, the biggest change in the iPhone 13 is that the new iPhone will be a portless device. This means that with the removal of the lighting port Apple probably offers a completely wireless experience. However, such an iPhone will require some significant enhancements in the charging technology which is not available so far. Some reports indicate that Apple could perhaps ship the 2021 iPhone with a smart connector that allows for high-speed charging, data transfer and syncing without a Lightning port. At the current time, smart connectors have been limited to the iPads and accessories like smart keyboards.
It's also claimed that the new iPhone will gain a ProMotion display in 2021 to optimize viewing content but this will necessitate a 120Hz refresh rate. As such a high refresh rate could drain the battery more rapidly, Apple will probably have to use LPTO technology to keep the battery life under control.
While the so-called iPhone 13 is not expected to undergo major design changes it may feature a deeper magnet and better texture. New colours could be introduced for iPhone 13 too. The colours are currently white, black, blue, green, and red. So, Apple may want to replace one of these with a unique colour to boost the sale for that model.
iPhone 13 could receive an upgrade in terms of durability and water-resistance as well. The iPhone 12 family hold an IP68 certificate and can be used for 30 minutes under up to 6 meters of water. This could be improved in the 2021 iPhone lineup.
Another leak is suggesting that the company may add the LiDAR sensor to all models of the 2021 iPhone lineup, a feature that was restricted to the Pro and Pro Max models of iPhone 12.
If you want to have an idea of what the iPhone 13 may look like, LetsGoDigital has published some renderings based on iPhone 12 and the most recent rumours.
(Image credit: Jermaine Smit/LetsGoDigital)
What will be the cost of the iPhone 13?
The cost of four distinct models of iPhone 13 will probably be identical or less than iPhone 12 counterparts. Apple will still introduce an iPhone 13 mini in 2021 but it is more likely to shift the focus point to the other models.
Leakers also claim that Apple will kill 64GB storage in 2021 models. This could push the baseline model to 128GB and above. The Pro model may get a 1TB for money, likely a few hundred premium dollars.
Should I wait for iPhone 13 or buy iPhone 12?
The answer is totally up to you and what you expect from your iPhone. If you are among the people that put more emphasis on the design than the performance, you'd better buy iPhone 12 rather than waiting for iPhone 13. Because iPhone 12 has received a big improvement in 2021 and this is very unlikely to happen in 2021 again.
But if you want a better and always-on display, improved camera, smaller notch, faster cellular and Wi-Fi connection and much more, you could wait until the day that iPhone rebukes the 2021 iPhone. Anyway, when is the expected release date of the iPhone 13?
iPhone 13 release date
Last year Apple delayed the launch of the iPhone 12 lineup release due to issues caused by the COVID-19 outbreak. As the iPhone model are less likely to face the same production delays in 2021, Apple is expected to return to its traditions and announce iPhone 13 at an event in September.
So, if you're betting on a date, we could say that there is a very good chance that Apple would introduce the year's flagship iPhone near the start of September and release the other models 10 days later, but that may be subject to change given the Covid-19 pandemic.
Other expected features of iPhone 13
Camera Improvements
LiDAR Scanner
5G Chip
WiFi 6E
A15 Processor
Always-On Display
Touch ID
MagSafe for accessories and charging
Potential four-camera array
As we know from rumours, leaks and digital mockups, Apple will unveil four distinct iPhones in 2021 that are very similar to the iPhone 12 lineup in terms of look and design. The new iPhone will probably feature a better camera, shallower notch, better display, in-display fingerprint (Touch ID) sensor and some other cool features. There is also a very good chance that Apple releases some models with no ports at all. The expected  release date of the iPhone 13 is Fall 2021.
References: