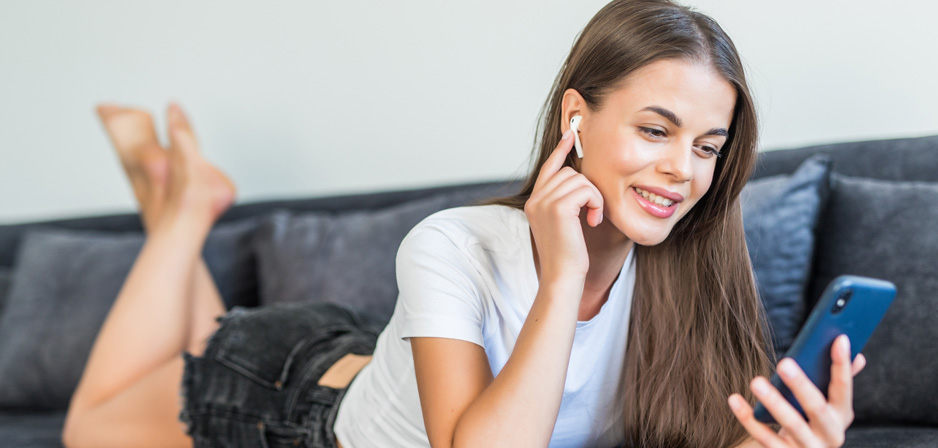 These days, it's not uncommon to see AirPods out on the street, at classrooms, meeting and everywhere you look. Stay with us to get the answers to your questions about this excellent product of Apple.
What are AirPods?
AirPods are new wireless headphones offered by Apple and somehow look like a traditional EarPods but without the cables. AirPods come with built-in technologies such as an internal microphone which allows you to make calls with the help of Apple's digital assistant, Siri, in addition to listening to your favorite tracks and audios. Apple AirPods also hide some advanced technologies insides such accelerometers and an optical sensor for detecting tap gestures (such as double-tap to pause audio) and speech reorganization.
AirPods are shipped with a small casing that is used for both storage and charging. The casing connects to the charger with a lighting port and thus, you can use your phone's lightning cable to charge your AirPods, and you need a Wireless Charging Case as well as a Qi wireless charger for wireless charging.
How many versions of AirPods are there?
Apple first introduced AirPods in 2016 alongside with iPhone 7 and then refreshed it in 2019, after that Apple debuted a higher-end version of AirPods with unique design and higher price tag. So, it can be said that there are three versions of AirPods in the market: Generation1, Generation 2 and the iPods Pro.
While two generations are identical in the term of design, the second generation improved over their ancestors in several ways. AirPods 2 uses and updated H1 chip instead of a W1 chip that accelerates connecting to and switching between devices and lets you make phone calls 1.5x faster and talk longer with the same battery charge. With AirPods 2, you can use your earbuds free-hands and summon Siri just by "hey Siri" without needing to tap. Most importantly, AirPods 2 offers an optional wireless charging case that allows them to charge with a Qi Charger.
The newer iPods Pro brings along noise-cancellation feature and better sound quality as well as a unique design.
What are the key features of my AirPods?
The full potential of your AirPods is unleashed when used on an Apple device. Some key features of AirPods that make them so special:
No Wires
Comfortable and Ergonomic fit
3 hours battery life with 15 minutes charging
24 hours of battery life with charging case
One tap setup for Apple devices
Double tap for changing tracks or playing/pausing music
A high-quality Microphone for calls and ‌Siri‌
Easy Switching between iOS and Mac devices
Accelerometers that detect when AirPods and start playing music as soon as you put them in your ears
Taking out the headphone will pause the music automatically
You can use AirPods for making calls and playing music at the same time
Hands-free functionality with "Hey Siri" on AirPods 2
Three Noise-Cancelation Mode for iPods Pro
What devices are compatible with my AirPods?
AirPods well-match all ‌iPhone‌, ‌iPad‌, and iPod touch models that have iOS 10 or later installed. This includes the iPhone 5 and newer, the fourth-generation iPad, all models of iPad Air, the iPad mini 2 and newer and all iPad Pro models, as well as 6th-generation iPod touch.
AirPods will also work with all devices of macOS Sierra or later, including models manufactured after the late 2009. These hi-tech earbuds are also compatible with all Apple Watch models that benefit from Apple watchOS 3 or later.
If you have AirPods 2, to get most of your gadgets, you need an Apple device that runs iOS 12.2, watchOS 5.2, or macOS 10.14.4 or later.
AirPods are just like other wireless headphones and are able to connect to any device that supports Bluetooth, including Android devices. However, on a non-Apple device, you won't get all bells and whistles of the product.
Are AirPods waterproof?
No, AirPods are not water-resistant but can still repel light-sweet. Officially Apple has not made any claims regarding the waterproof feature of AirPods and recommended keeping Airpods far from water as you can. This means that you should not use them in heavy rains, swimming or in a bath/shower.
Are AirPods Noise-Cancelling?
Not all models of AirPods are made with the noise-canceling feature in mind. In fact, the first two generations of AirPods don't have any noise-cancellation component and Apple introduced the built-in noise-cancellation feature with AirPods Pro. This generation of iPods supports three noise-cancellation modes: "Active", "Transparency" and "Off". In the active mode, all ambient noises are completely removed by your headphones, while, in the Transparency mode AirPods mix some ambient noises so that you can still hear what's going around you and avoid accidents.
You can easily toggle between these three modes by holding the force sensors embedded on the stem or through any Apple devices that are compatible with iPods Pro, including your iPhone or Apple Watch.
Are AirPods worth it?
The second generation of AirPods is sold from $160 in the USA, meanwhile, you should pay about $249 to have a pair of AirPods Pro. With such a high price, you may ask whether investing in AirPods worth it?
As the reviews from AirPods users suggest, AirPods give you amazing freedom and provide a first-class sound quality as well as an excellent battery capacity. Even, some user has reported that they go into a panic whenever their AirPods is lost.
If you're leading an Apple-Centered life, AirPods should be on the top of your must-have list. Go for regular second-generation iPods when you are just looking for basics and don't need noise cancelation, otherwise, get iPods Pro.
AirPods are the cutting-edge wireless headphones in the market and continue to be far ahead of its competitors, and loved by Apple device owners throughout the world.
References