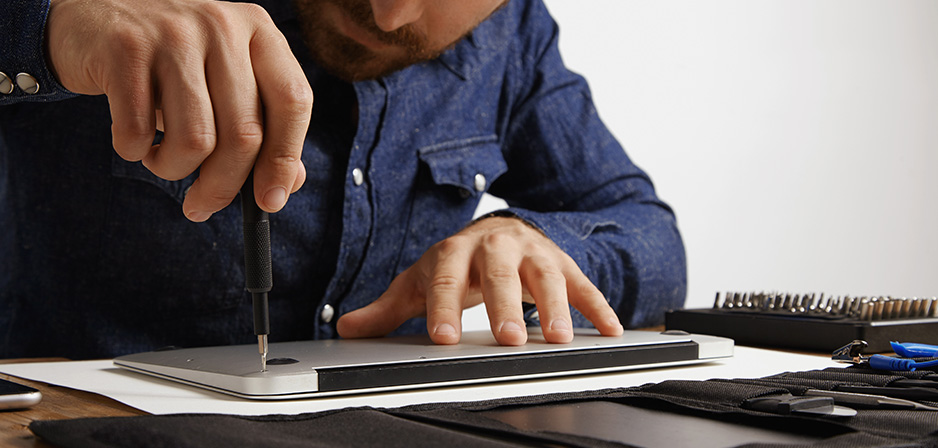 Whether you use it for work, school, or personal use, your MacBook is much more than a simple computer. If it breaks down or needs maintenance, you want to leave it in the hands of professionals who can get it working like new again.
Read this article for advice on where to take your MacBook for repairs in Melbourne.
Research and Recommendations
Finding the best service for your MacBook should begin with some investigation. As a first step, you can enquire for advice from people you know who already possess a Mac. Finding a reliable service provider can be much easier with their input. You can also read about other people's experiences with nearby service centres by visiting online discussion forums, social media groups, and review websites.
Check for Authorised Service Centers
Apple has authorised service providers located in many different countries, including Australia. These stores have been approved by Apple and staff members have received Apple-specific training. Your MacBook will be in good hands with the experts at an Apple Authorised Service Provider (AASP), who have access to official Apple replacement components and will repair your device in accordance with Apple's specifications.
Read Reviews and Testimonials
Reading reviews and testimonials from satisfied clients is essential prior to signing on with any MacBook service. In addition to the service centre's own website, you may check Google, Yelp, and Trustpilot for customer reviews. You can get a more accurate picture of the service quality by considering both positive and negative comments.
Inquire About Technician Qualifications
Your MacBook's repair success depends on the expertise of the technician who works on it, so don't be afraid to ask about their training and certifications when contacting potential service providers. Only Apple Certified Macintosh Technicians (ACMT) have completed Apple's rigorous diagnostic and repair training.
Request a Quote
It is important to get an accurate estimate of the cost of repairs before agreeing to any service. Include the price of labour, the price of any necessary replacement parts, and any other applicable charges. A trustworthy service provider will give you an honest estimate of how much the whole thing will cost. Quality should always be prioritised over price, so keep that in mind when deciding.
Verify Warranty Coverage
If your MacBook is still covered by Apple's warranty, you should find out whether the problem you're having is included. The basic Apple warranty covers manufacturing defects and hardware failures. If your MacBook is still under warranty, you should take advantage of Apple's support network by taking it to a certified repair facility. Your warranty may be voided if you attempt repairs using non-authorised parts or methods.
Ask About Turnaround Time
If you use your MacBook for work or daily life, getting it fixed quickly is a critical priority. Find out how long it will take for the repair to be completed. Depending on the nature of the issue and the accessibility of necessary replacement parts, fixing the problem could take anywhere from a few hours to several days.
Assess Customer Service
One crucial aspect to determine is the quality of customer support offered by the service centres. Take note of how quickly they get back to you and how willing they are to answer your questions. Staff members who are both nice and informed, and who can respond to your problems quickly and expertly, can greatly improve your experience.
Compare Prices
Although cost shouldn't be the only factor to consider, it is important to look at what other service providers in Melbourne are charging. If you find a MacBook accessory for an incredibly low price, it may not be of high quality or may contain parts that aren't Apple-approved. The goal should be to strike a balance between price and quality.
Check for Warranty on Repairs
A warranty covering the cost of repairs is typically provided by reputable MacBook service providers. Find out how long the warranty lasts for and what the terms are. If the same problem arises again within the warranty period, the service centre will fix it at no extra cost. The provision of a warranty indicates the provider's assurance in the quality of their services.
Verify Data Security
There may be private and priceless information stored on your MacBook. Make sure there is a data security policy in place at the service centre. They should guarantee that your data won't be hacked or accessed without your permission and take precautions to protect it during the restoration procedure.
Visit the Service Centre
Before making any final choices, it is recommended that you visit the service centre in person. You'll be able to judge the facility's tidiness, efficiency, and expertness in this manner. It's also a chance to get to know the team and ask any remaining questions you might have.
MacBook Service in Melbourne
If you care about your MacBook's performance and longevity, you can definitely get it serviced by AMT Electronics. Keep in mind that when getting your MacBook fixed, you should prioritise quality, knowledge, and customer service over cost.
Having your MacBook serviced at AMT Electronics is the best way to extend its useful life.
Suggested Read: Reviving Your Apple Macbook: A Guide to Expert Repair Solutions
FAQs
What should I do if my MacBook is running slowly or freezing frequently?
If your MacBook is experiencing performance issues, there are several steps you can take. Start by closing unnecessary applications, freeing up storage space, and restarting your MacBook. If the problem persists, consider running built-in macOS diagnostics or seeking professional assistance from a certified MacBook service provider in Melbourne.
Is it better to go to an Apple-authorised service centre or an independent repair shop for MacBook service?
Both options have their merits. Apple-authorised service centres have the advantage of using genuine Apple parts and following Apple's repair guidelines, which can preserve your warranty. Independent repair shops may offer more competitive pricing but might use third-party parts. The choice depends on your specific needs and budget.
What should I do if I accidentally spill liquid on my MacBook?
Accidental liquid spills on a MacBook can be damaging. Immediately turn off the MacBook, disconnect it from power, and, if possible, remove the battery. Do not attempt to turn it back on. Seek professional assistance as soon as possible to assess and mitigate the damage. Liquid damage may not be covered by warranty, so be prepared for potential repair costs.
How long does MacBook service usually take?
The duration of MacBook service can vary depending on the complexity of the issue and the availability of replacement parts. Simple repairs may be completed within hours or a day, while more complex issues could take several days or even longer. It's best to inquire about the estimated turnaround time when you contact the service provider.