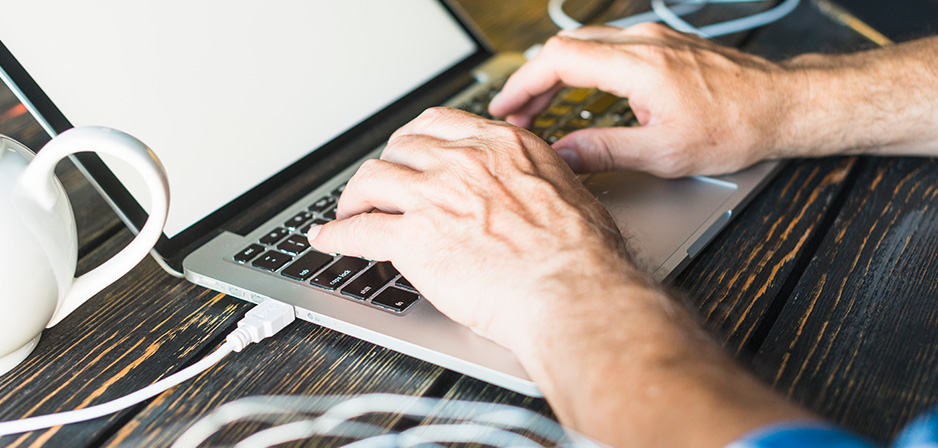 As technology advances and becomes a more integrated part of our daily lives, our reliance on laptops has grown substantially. One laptop that has stood the test of time to become a reliable choice for many is the Macbook Air. Its sleek, lightweight design and impressive performance have made it a go-to for professionals and students alike.
However, as much as we love our Macbook Air's, they are not immune to wear and tear. Over time, even the most well-loved laptops can start to show signs of age, and this can have a negative impact on their overall performance and functionality.
When you start to notice issues with your Macbook Air, it can be incredibly frustrating. Maybe it's become slow and unresponsive, or the battery life is significantly reduced. Perhaps the screen is cracked, or the keyboard is no longer functioning as it should. Whatever the issue may be, it's essential to address it sooner rather than later to ensure that your laptop remains a reliable tool for your daily work and leisure activities.
Fortunately, there are plenty of options available when it comes to fixing or upgrading your Macbook Air. From software optimization to hardware replacement, there are many ways to breathe new life into your trusty laptop.
Whether you're a tech whiz who loves to tinker with your devices or if you prefer to let the experts handle it, there's a solution out there for you. So, if you've noticed that your Macbook Air is starting to show its age, don't despair. With the right care and attention, your laptop can continue to serve you well for years to come.
So now we ask the important question – what happens when your beloved Macbook Air starts showing signs of wear and tear, hindering its performance and functionality? That's where Melbourne's AMT Electronics, the go-to Macbook Air Repair service, comes to the rescue. With their expertise and dedication, they restore your device's performance and functionality, ensuring you can continue to work and play without a hitch.
Expertise that Makes a Difference
Consumers are looking for experts who possess the knowledge and expertise to provide reliable solutions for their tech-related problems. For Macbook Air owners in Melbourne, AMT Electronics' Repair service is the go-to destination for fast and effective repairs. This team of specialists takes pride in offering quality services that are tailored to each client's unique needs.
When it comes to Macbook Air repairs, there's no one-size-fits-all solution. Each repair job requires a unique approach, and that's why AMT Electronics' team of experts stay up-to-date with the latest advancements in technology. They possess a deep understanding of Apple's products, including their software and hardware components. By staying abreast of the latest developments in Macbook Air technology, they're able to provide exceptional service to their clients.
Restoring Performance
Over time, your Macbook Air might experience a decline in performance due to various factors. Perhaps it's become sluggish, freezing frequently, or taking forever to load applications. AMT's service understands the frustration this can cause and takes swift action to restore your device's performance to its former glory.
Their skilled technicians thoroughly analyse your Macbook Air to identify the underlying causes of the performance issues. Whether it's a lack of memory, outdated software, or a cluttered system, they employ effective techniques to address the root problems. From upgrading the RAM and replacing outdated components to optimising your operating system and removing unnecessary bloatware, they ensure that your Macbook Air runs smoother and faster than ever before.
Functionality Restored
When your Macbook Air malfunctions, it can feel like your world has come to a standstill. It's not just about the inconvenience, it's also about lost productivity and missed opportunities. That's where AMT Electronics comes in – they understand that your Macbook Air is an essential tool for your work and personal life, and they are dedicated to restoring its functionality as soon as possible.
AMT Electronics leaves no stone unturned when it comes to repairing your Macbook Air. They have a team of experts who possess the technical expertise to diagnose and fix a wide range of issues. From malfunctioning keyboards and trackpads to faulty connectors and ports, they can tackle it all. They use genuine Apple parts to replace any faulty components, ensuring that your Macbook Air operates flawlessly.
Whether you're struggling with Wi-Fi connectivity issues, battery drain problems, or any other hardware or software-related concerns, AMT Electronics goes above and beyond to restore your Macbook Air's functionality. They understand that a seamlessly operating device is crucial to your productivity and ensure they deliver it to you promptly.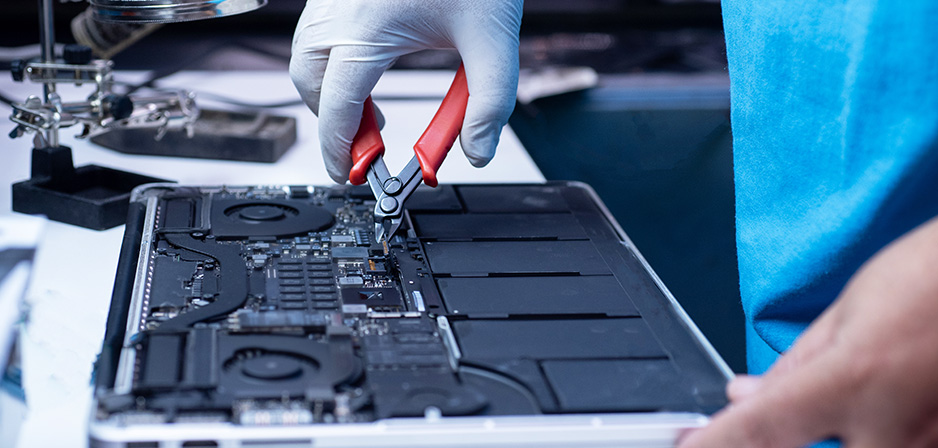 Macbook Air Repair Melbourne CBD
When your Macbook Air starts exhibiting performance and functionality issues, AMT Electronics' Macbook Air Repair service is your ultimate destination for reliable and effective solutions. With our skilled technicians, in-depth knowledge, and dedication to customer satisfaction, we restore your device's performance and functionality, allowing you to get back to work, unleash your creativity, and enjoy the full potential of your Macbook Air.
Say goodbye to tech troubles and experience a seamless computing experience once again.
Suggested Read: What to Do When Your MacBook Gets Wet: Tips for Water Damage Repair
FAQs
How long does a Macbook Air repair typically take?
The duration of the repair process can vary depending on the complexity of the issue. Simple repairs, such as replacing a keyboard or upgrading memory, may be completed within a few hours. However, more intricate repairs may require additional time, and the repair centre will provide you with an estimated timeframe.
Can I repair my Macbook Air myself?
While there are DIY repair tutorials available online, it is generally not recommended to attempt repairing your Macbook Air yourself unless you have the necessary expertise. Macbook Airs are intricate devices, and improper repairs can cause further damage. It is best to seek professional help from experienced technicians.
Will my data be safe during the repair process?
Reputable repair service providers take data security seriously. However, it is always recommended to back up your important files before handing over your Macbook Air for repair. This ensures that even in rare cases of data loss, you have a copy of your data.
Are the parts used for repair genuine Apple parts?
At AMT Electronics, we use genuine Apple parts for repairs to maintain the quality and functionality of your Macbook Air. It's always a good idea to inquire about the parts being used before proceeding with the repair.
Is Macbook Air repair covered under warranty?
Macbook Air repairs may be covered under warranty if the issue falls within the warranty terms and conditions. However, accidental damage or issues caused by user negligence are typically not covered. It's recommended to check your warranty coverage or contact Apple support for more information.
Do I need to make an appointment for Macbook Air repair?
It's advisable to contact the repair service provider beforehand to check if they accept walk-ins or require appointments. Making an appointment ensures that the repair centre can allocate dedicated time for your device and provide a prompt repair service.
What should I do if my Macbook Air is not under warranty?
If your Macbook Air is not covered under warranty, you can still get it repaired by contacting a reputable repair service centre like AMT Electronics. They can diagnose the issue and provide you with an estimate of the repair cost before proceeding with the repair.