Updated on 10 May, 2020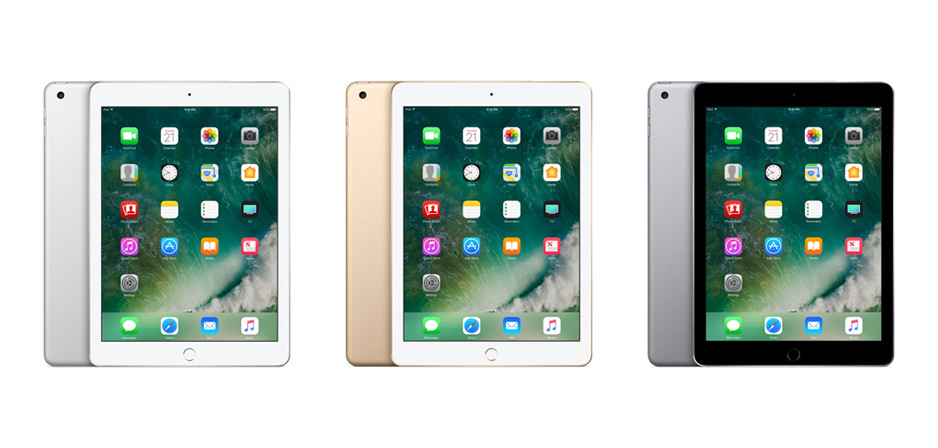 When debuted in 2017, iPad 5th generation shocked the market. It was well-received by users as a decent choice that needed a lower-cost but featured a faster processor. But as now (2020), it seems to be a little outdated.
It's not the latest and greatest iPad, but the 5th generation iPad is not so obsolete that you can easily ignore it. In this part, we will try to answer your Frequently Asked Questions about the best-selling tablet of 2017.
How old is a 5th generation iPad?
The 9.7-inch 5th generation iPad was announced on March 21, 2017. So, it is a little more than three years old (May 2020). The early 2017 release, was comprised of two iPad 5th Gen models: the iPad 9.7″ (Wi-Fi Only) and iPad 9.7″ (Wi-Fi/Cellular). Although these models share many features, some significant differences make them distinguished. Later, Apple renewed the same iPad models and shipped them with the iOS 12 operating system.
What are the differences between the 9.7″ iPad 5th Gen (Early 2017) models?
These two models of fifth-generation iPad differ in terms of connectivity, battery life, identifiers, and price, but they are similar in every other spec. They come with the same look and design, the same 9.7-inch display and processor, as well as the same camera system and Touch ID sensor.
Connectivity is where two iPads are differentiated. The Wi-fi only version only supports Wi-fi, however, the Wi-fi/Cellular model is compatible with both Wi-fi and LTE networks. Unlike the other model, the cellular model also supports A-GPS and GLONASS.
While the maximum battery life of the cellular model is estimated to be about 9 hours, battery included in the wi-fi only version can last up to 10 hours.
How much is a 5th generation iPad?
Well-known for being a budget-friendly and fast iPad, all color options of the 5th generation cost the same and less than $560 in the United States. The price depends on the model (wi-fi only and cellular) model and the amount of storage (and surely on the country). Nevertheless, the iPad 2017 is currently discontinued (2020). That means you cannot buy a new 9.7-inch iPad directly from Apple or Apple stores and you have to rely on second-hand devices or refurbished versions. If you're lucky enough you will find a nearly unused device. For the sake of clarity, here is the price of different 5th gen. iPad models when they were by Apple:
| | | |
| --- | --- | --- |
| sold Capacity: | 32 GB | 128 GB |
| Wi-Fi Only Price: | US$329 | US$429 |
| Wi-Fi/Cellular & A-GPS Price: | US$459 | US$559 |
Is iPad 5 the same as 5th generation?
When released in early 2017, the fifth generation of iPad arose many ambiguations about its conventions. The new iPad was called "iPad 2017" or "seventh-generation iPad" to differentiate it from the older iPad Air that was named the fifth-generation iPad prior to the arrival of the new 9.7-inch iPad. Apple decided to transfer the title its 2017 tablet and officially call it "fifth-generation iPad" everywhere including in service sheets. That triggered a lot of confusion and some users began to call the 2017 iPad as iPad 5. From then, iPad 5 and 5th generation iPad are used interchangeably.
Is iPad 5th generation still supported?
As now (2020), the 5th generation iPad is considered obsolete and is no longer sold. But the good news that it still remains within Apple's service window for iPadOS updates. Currently, you can update your iPad 5 to iOS 13, however, there is no guaranty that out of windows iPad would be able to receive new iPadOS updates. But this doesn't mean that your iPad 2017 is necessarily useless. Many users state that they still use the older version of iPad such as iPad 1 as an effective eBook reader or a light-duty device for reading emails and surfing the Internet.
Is the iPad 5th generation worth it?
The last but not least question: Does iPad 5th generation worth it in 2020? The short answer is "No!". It's not the best deal you can find. This year, the current seventh-generation 2019 iPad seems to be a better choice at the same price range. The reason is iPad 5 is discontinued and only available refurbished. This makes finding its accessory and spare parts very difficult. It also lacks support for Apple Pencil and Smart Keyboard.
On the other hand, the 2019 iPad is a better tablet in every conceivable way. It is not only shipped with a better and bigger 10.2-inch screen but also has a more powerful configuration inside the frame. It also supports the lasts accessories such as Apple Pencil and Smart connection. You can get the seventh-generation 2019 from Apple starting from $329.
We reviewed the 5th iPad and answered the frequently asked questions around it. Now, it's up to you to go for a refurbished iPad 5 or buy a newer version with almost the same price.
References: