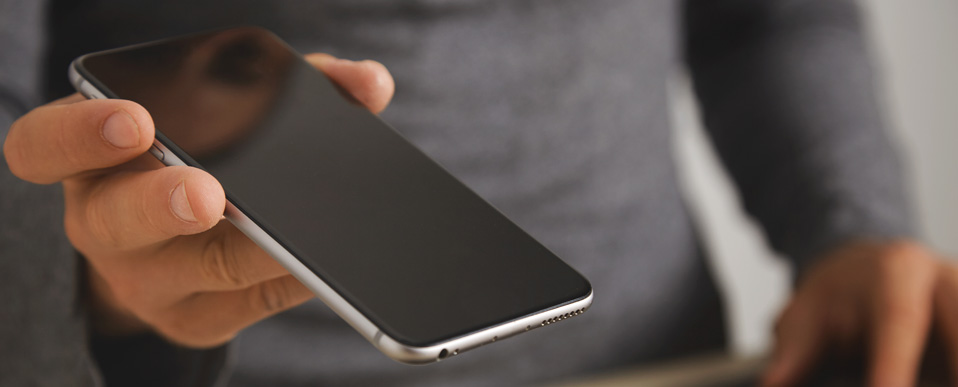 Every new iPhone comes with a limited one-year warranty against hardware defects and failures and free technical support for 90 days. But you may not remember the exact purchase date or decided to apply for the extended AppleCare warranty.
Here are a simple two steps guide to check the warranty status of your iPhone.
Step 1: Find your iPhone serial number
You need to locate your iPhone's serial number not only to check the warranty status for your iPhone but also when you send your phone to Apple for service, prepare it for the sale or buy insurance for your device. Always keep your iPhone serial number private as it is one of numbers that can be used to uniquely identify your device. If you accidentally publish it online it could cause you a lot of hassles.
Here we learn you some methods to reach your phone serial number easily and in the shortest possible time.
Find the serial number in your device setting
If you have access to your device you can find its serial number right on your iPhone or iPad very quickly. Just follow these instructions:
Open up the "Setting" app on your phone.
Scroll down and tap "General"
Tap on "About"
You will see the "Serial Number" along with other information about your phone.
If you want to copy the Serial Number just tap and hold on it until the "Copy" dialog appears; then choose "Copy".
Check iPhone's serial number using your Apple ID
If you have already connected your iPhone to an Apple ID, you can find its serial number once you signed in to your Apple ID profile page:
Select "Devices" (If you don't see your devices, click on "View Detail" and answer your security questions)
Click on the name of any connected device that you need the serial number for.
Get the Serial Number from iTunes
You can also obtain your iPhone serial number via iTunes:
Connect your phone to your computer by a Lightning or 30-Pin USB cable.
Open iTunes on your computer (if it doesn't launch automatically)
You will find the serial number in the "Summary" section. If it is necessary, make a copy of the serial number of save it to a text file.
Find the Serial number on the device packaging
If your phone is damaged or you don't have your device, for example, your iPhone is stone and you can't use other methods listed here, you can still access the serial number of your device. The serial number of all iOS devices is printed directly on the original package. Look at your iPhone's original retail box and you can find a sticker like the shown below containing the serial specific to your device.
Still can't find your iPhone serial number? Contact Apple Support Cerner.
Step 2: Check the warranty status on your iPhone
Once you have had the serial (Or IMEI) number assigned to your phone checking the warranty status of it is as easy a pie:
Visit Apple's Warranty Status page.
Enter your iPhone's serial number or IMEI.
Type the "CAPTCHA Code"
Click on "Continue".
Then, you will be redirected to a page showing your phone's current service and support coverage status.
Valid Purchase Date: This confirms that your device has been actually purchased.
Telephone Technical Support: determined whether you are eligible for technical support or not. If expired it will show you a link to purchase the extended AppleCare warranty.
Repairs and Service Coverage: if you are qualified for hardware service and repair it shows you the expiration date. Otherwise, it gives you a link to sign up for the extended AppleCare warranty.
Now you know how to quickly check the warranty status on your iPhone. First, find your iPhone's serial number using one of the methods mentioned above. Then, enter it at Apple's Warranty Status page to get check your phone's warranty.
References