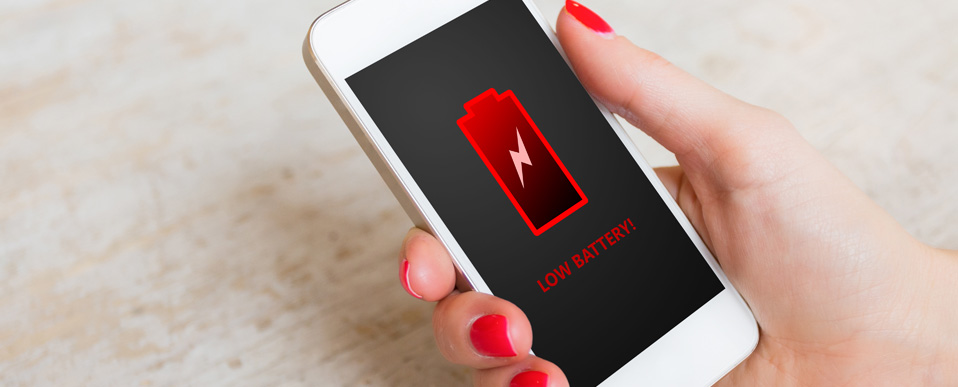 Is it worth replacing your iPhone battery?
Updated on 15 November, 2019
It usually takes up to two years until you notice that your iPhone battery is not in good condition or the worse, it reached the end of its life. The problem is that the battery on the iPhone and iPod is not(easily) replicable by users. So, you may ask yourself: is it worth bothering with replacing my iPhone battery?
Is It Worth Replacing My Battery?
If your iPhone is slowing down it might be the time to replace your battery. Apple announced that it is slowing down phones deliberately to compensate for the aging battery. On the other hand, you may be a heavy user and wear your battery out in less than a year. One solution is to replace your battery, but it may not be worth it. That depends on some factors.
First, check to see if your phone is still under warranty. Apple offers a limited one-year warranty against manufacturing defects. This also covers hardware problems in the device battery. So, if you are under warranty, certainly apply for a battery change. Within this time frame, the repair should be free or low cost.
If you have AppleCare+ it can save you a lot of money when dealing with battery problems. With AppleCare+, Apple will replace your battery free of charge if they test your battery and the result shows that it holds less than 80 percent its capacity.
If your phone is recently out of warranty and it still fits well to your needs (i.e. you don't need to buy a new generation) it makes sense to invest some money to save your valuable iPhone's battery.
It is also reasonable to get your phone's battery repaired when you want to hand it over to someone else. A fresh battery boosts the performance of old phones most of the time. Therefore, you can sale your phone at a higher price. Nevertheless, remember that it is it worth or not totally depends on your phone's model and how much you spend to service the battery.
But when your device is a couple of generations behind or a few years old it is not reasonable to pay for a battery replacement. In this case, you should compare the cost of battery replacement against the cost of an upgraded device. Sometimes you can get a new generation just spending a little more money. For example, replacing the battery for the 5th generation iPod touch costs you $69. But you can buy a brand-new iPod touch at just $199. Though, it makes sense to spend a little more than 100$ and get all the latest hardware and software.
How to Replace My iPhone Battery?
You have some options to have your iPhone's battery replaced:
Apple:   Apple offers the battery replacement service for both in-warranty or out-of-warranty phones. If your phone is covered by warranty, AppleCare+ or consumer law they will replace the battery for you free of charge. If your phone has other damages such as a broken screen that need to be fixed prior to the battery replacement it may cost you a little more. In order to get a new battery, you should make an appointment at a local Apple store or send your repair request directly via the Official Apple Support Website.
Apple Authorized Service Providers: The staff of authorized service providers is trained and certified by Apple. So, you can be sure that they are knowledgeable and your device won't be damaged and your warranty is protected (if you are still under warranty).
Repair Shops: Many websites and kiosks offer iPhone battery replacement for a lower price. Be aware of these shops. Unless they are authorized by apple or have a good reputation, they can cause an irreversible to your device or invalidate your phone warranty.
Do It Yourself (DIY): If you want, you can replace your device battery at home. But be warry that it definitely voids the warranty of your phone and Apple won't help you in the case of problems. In addition, it is very likely that you accidentally damage your device. Anyway, if you decided to Do IT Yourself, although the task is a little tricky, like any DIY task the search engine is your best friend.
How does Replacing My iPhone Battery Cost?
Apple will replace your battery for $49-$69 in the United States depending on the model. They also charge you a $6.95 shipping fee if your iPhone is not under warranty or AppleCare+. However, if your phone is covered by the initial warranty of AppleCare+ they will service your battery free of charge.
If the warranty of your iPhone is not expired or you have shelled out for AppleCare+, it makes sense to get your battery replaced when you are dealing with the battery problems. You may also interest in Apple's recent offer to replace a failing battery just for $29( for 5th generation or higher)