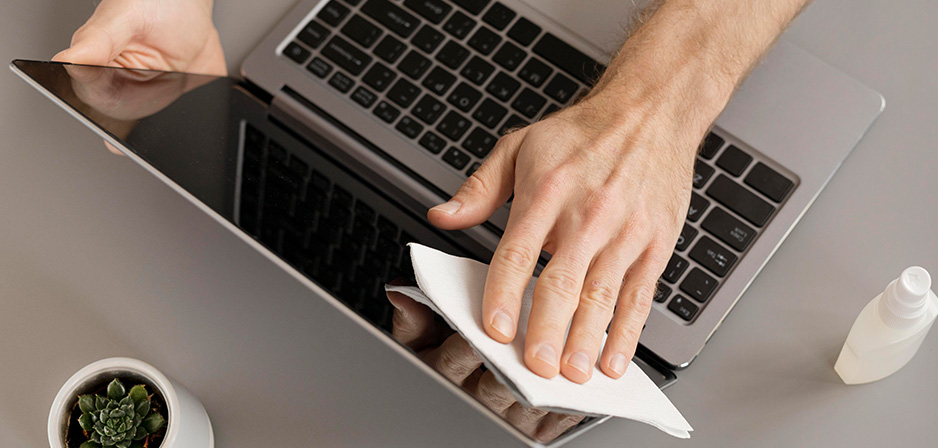 MacBook is not only powerful and popular but also bulky and cumbersome when out of repair. In this post, you can find all you need to know about recycling a MacBook.
Some Good Reasons to Recycle my MacBook
When a MacBook reaches to end of its life, a quick fix is to throw your old MacBook at the next trash bin. Although it's tempting, here are some good reasons for you to recycle your ex-valued MacBook:
Minimize electronic waste:
According to 9to5Mac by 2021 more than 52 tones of e-waste have been released and it's the fastest-growing stream of the waste of the world. Most electronic wastes come from Europe and the USA and the value of the e-waste that goes to landfills every year is about $62.5 billion. Besides, waste from laptops is poisonous and contains arsenic, mercury, cadmium, and lead. When disposed inappropriately, it can pollute water and soil or even release toxic vapours in the air.
Let your Mac find the right way:
Macs and other electronic devices are too bulky to be handled by a municipal recycling program. Also, they contain several parts such as heavy metals and electronic chips and need professional recycling. By taking your MacBook to an authorized recycling centre you can be sure that your computer is recycled responsibly and without leaving any footprint on the environment.
Preserve natural resources:
MacBook is made of valuable metals such as gold, copper as well as plastic, glass and other virgin materials. Recycling MacBook will reduce the demand for minerals and other natural resources such as crude oil. This helps us to conserve our prized mines through reducing reliance on the newly manufactured devices and though leaving less impact on the ecosystem.
Believe it or not, when you recycle your MacBook rather than disposing it, you help our world stay better and cleaner. According to a report from the Environmental Protection Agency (EPA) recycling one million laptops saves enough energy to power about 3,500 homes for a year.  Manufacturing devices from recycled material requires much less energy consumption than making them from ores or feedstock and will our planet a sweet sigh of relief.
Depending on where you leave, if you don't recycle your electronic devices properly, you may get in trouble with the law. Recycling your MacBook not only ensures you that our planet stays safe but also helps you to avoid getting into trouble with the local authority.
How to Prepare My MacBook for Recycling?
If you're about to let your MacBook to go, you should prepare your device for its last trip. In this way, you can make sure that your data wouldn't get compromised. Before disposing or selling your Mac:
Back up your Mac:
Your precious laptop is about to go and you will never have access to your files and drives. So, if you haven't created regular backup from your device as recommended, you should immediately make a backup your important data before cleaning and resetting everything. Besides, if you want to new MacBook you should back up your files and even clone up your Mac drives. In this way, you will have a time machine that you can use to get your Mac to its happy past days. However, if you want, and we recommend, you can do a clean install, there are good reasons for that.
Sign out of iCloud:
Once you've made your backup, it's time to clean to your digital footprints. For the first step go to System Preferences > iCloud, and hit Sign Out. If you have activated Find My Mac, you have to turn it off first. This will remove your Mac from iCloud but not from Apple servers. Your data will remain there and connected to your Apple ID.
Disconnect your Mac from iTunes:
For the next step, you should remove your Mac from iTunes Store. Just head into Music app (if you're using macOS Catalina or later) or iTunes, click Account > Authorizations > Deauthorize This Computer. The instructions shown on the screen will help you remove your Mac from iTunes.
As you know, Apple doesn't allow connecting more than 5 devices to an iTunes account. Therefore, when you have more than one computer, getting rid of iTunes account linked to your no-longer-used MacBook is important.
Log off iMessages Account:
To keep your conversations private, you need to sign out from another account too. Go to Messages App, Preferences and Accounts. Choose your iMessages account and click sign out.
Reset NVRAM (nonvolatile random-access memory) and PRAM (Parameter RAM):
Your Mac comes with an NVRAM (non-volatile RAM) and Parameter RAM that store certain settings or security options of your device. For security reasons, it's better to reset NVRAM when you disposing a Mac or handing it to someone. This is easy but requires a restart. Shutdown you Mac and turn it on again. While your Mac is starting up hold down Command, Option, P, and R keys simultaneously.  Release the key after 20 seconds, the Apple logo will come up indicating that security settings are removed.
Unpair Bluetooth and peripheral devices:
Be a smartphone, mouse or AirPod, you'd better unpair them from your device. You can skip this step, but your devices will still be paired with your old Mac when in the range. To be sure that your device is unlinked Go to System Preferences > Bluetooth, select the Bluetooth device you want to remove and click on the (x). That will appear when you hover on a device.
Factory Reset your Mac:
Once you had a reliable backup and signed out of all your accounts, it's time to return your backup to as it was. The next step is to install a fresh copy of Mac OS on your device. Restart and hold down the Command and R keys. Release keys once you see the Apple logo and click on Disk Utility when the Recovery Mode menu appears. Go to View – Show All Devices and select the device you want to erase.
Once your MacBook is factory reset, it's time to download and Mac OS on it (or you can go on with the old OS version on Mac). To install/reinstall Mac OS, Follow Apple's instructions for Mac OS installation.
How to Recycle Your MacBook for Free?
When recycling a MacBook, you have a range of free option; for example, you can use the service of local charities or non-profit organization, donate it to someone in need, turn it into a network access storage (NAS) or a Linux device. But as a better option, you can return your Mac where it came from.
Apple is an environment-friendly company and has established its own e-waste recycling program.  They also offer a trade-in program for Apple and Android devices. When you apply for Apple trade-in, they will assess your device condition and give you credits for buying new products or an Apple gift card. And, in the case is not in the running mode, they will recycle your device (and even devices from other manufactures) for free. Here is what you will probably get for trading MacBook:
| | |
| --- | --- |
| MacBook Pro | Up to $1530 |
| MacBook Air | Up to $630 |
| MacBook | Up to $380 |
| iMac Pro | Up to $3040 |
| iMac | Up to $1180 |
| Mac Pro | Up to $2930 |
| Mac mini | Up to $830 |
When you are going to break the relationship with your old MacBook you have a few tasks to do.  In this post, we made this departure a bit easier for by providing what you need to know about recycling a MacBook.
References