We've all been there—our beloved iPhones encounter unexpected mishaps or performance issues that leave us scrambling to find reliable and affordable repair solutions.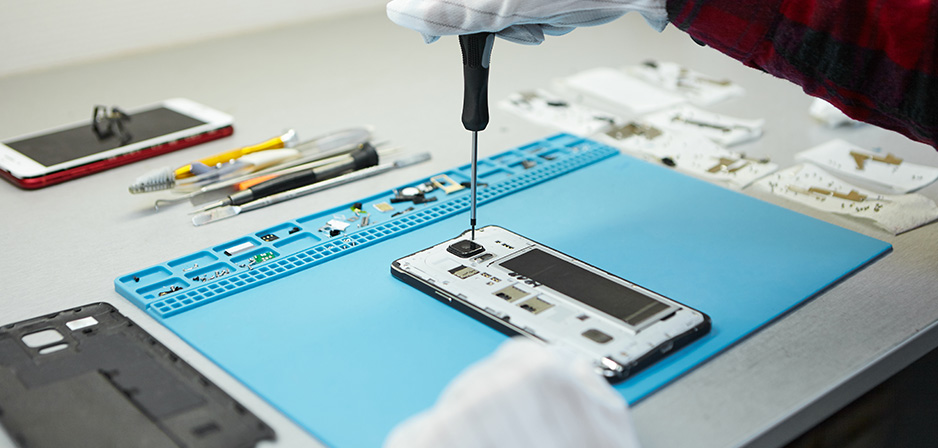 If you're facing similar issues with your iPhone, you'll be pleased to know that there are affordable and reliable repair solutions available. We understand the importance of having a functioning device, especially one as essential as a smartphone. That's why it's crucial to find a reputable repair service that offers top-notch services without compromising your budget.
Fortunately, Melbourne has numerous repair centres that specialise in iPhone repairs. These centres offer a range of services that cater to different types of mishaps, such as cracked screens, battery issues, and software malfunctions. Additionally, most of these centres use genuine parts and high-quality repair tools to ensure that your device is restored to its original condition.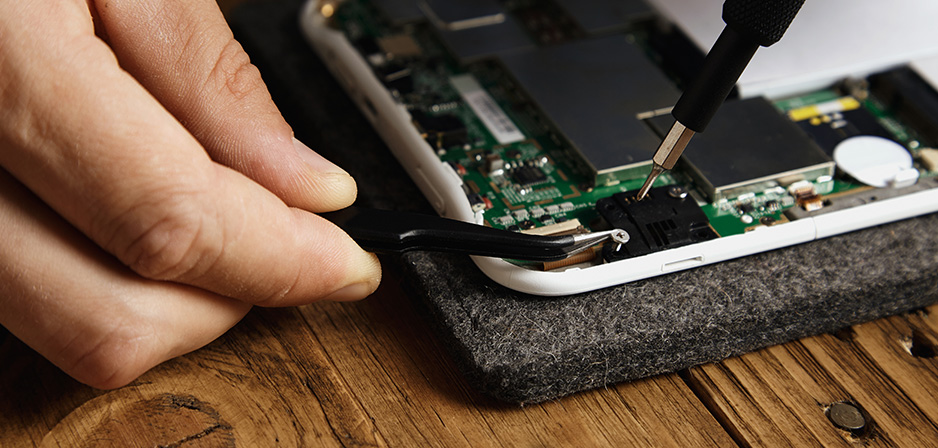 One such centre that stands out is the haven for budget-conscious iPhone users – AMT Electronics. With its excellent reputation and unmatched services, this has become the go-to choice for many iPhone owners in Melbourne. The centre's repair specialists are dedicated to providing exceptional services and ensuring customer satisfaction.
Apart from offering reliable and affordable repairs, the centre also provides excellent customer service, a warranty on their repairs, and quick turnaround times, so you won't need to go without your device for long.
So, when you are unlocking affordable solutions, this guide dives into Melbourne's hidden gem for budget-friendly iPhone repairs, where quality and affordability converge.
Quality Repairs on a Budget
When it comes to iPhone repairs, quality is paramount. Melbourne's budget-friendly iPhone repair service at AMT Electronics understands this, providing meticulous attention to detail and a commitment to restoring your iPhone to its full potential. Despite offering affordable solutions, their skilled technicians don't compromise on the quality of their work.
Whether your iPhone has a cracked screen, faulty battery, water damage, or any other issue, the experts at this repair service employ their extensive knowledge and experience to diagnose and address the problem effectively. They utilise genuine parts and state-of-the-art tools to ensure that your iPhone is repaired to its original specifications, guaranteeing optimal performance and longevity.
Unlocking Affordable Solutions
Having a broken iPhone is a frustrating and stressful situation, but fortunately, solutions like AMT Electronics can provide affordable repairs and relieve some of that stress. With this service, customers can access high-quality repairs without breaking the bank.
AMT Electronics' commitment to affordability is a core aspect of their approach to repairs. They understand that not everyone has the resources to pay for expensive repairs, especially when unexpected issues arise. As a result, they strive to keep their costs competitive while maintaining the quality of their work.
One way they achieve this is through efficient repair processes and streamlined operations. By leveraging their expertise and experience, they can identify issues quickly and effectively, reducing the time and resources needed to complete the repairs. This translates into lower costs for customers without sacrificing the quality of the work.
Furthermore, their transparent pricing and upfront quotes ensure that customers can plan their budget accordingly. Without any hidden fees or unexpected charges, customers can make informed decisions and be confident that they are getting value for their money.
From screen replacements and battery replacements to camera repairs and charging port fixes, AMT Electronics can provide solutions for a variety of iPhone issues. They use only high-quality parts and tools to ensure that the repairs are long-lasting and effective. With their commitment to affordability, customers can access these services without worrying about breaking the bank.
AMT Electronics clearly proves that affordable and quality iPhone repairs are possible. With their efficient processes, expertise, and commitment to transparency, they provide customers with cost-effective solutions to their iPhone issues.
Convenience and Customer Satisfaction
The convenience factor is not overlooked by this budget-friendly iPhone repair service at AMT Electronics. Recognising that iPhone issues can disrupt your daily routine, they strive to make the repair process as hassle-free as possible. With their quick turnaround times, you can expect prompt repairs without compromising on quality.
Moreover, their commitment to customer satisfaction sets them apart. The technicians take the time to understand your concerns and address any questions or doubts you may have. Their friendly and professional approach ensures that you feel confident in their abilities and trust their expertise to restore your iPhone to its optimal condition.
Cheap iPhone Repairs Melbourne
When it comes to iPhone repairs in Melbourne, finding a budget-friendly solution that doesn't compromise on quality is a dream come true. With Melbourne's hidden gem for budget-friendly iPhone repairs, you can unlock affordable solutions at AMT Electronics without sacrificing the performance and longevity of your device.
By offering quality repairs on a budget, our repair service guarantees meticulous attention to detail and genuine parts, ensuring your iPhone is restored to its original glory. With transparent pricing, convenience, and a focus on customer satisfaction, we make the repair process stress-free and affordable, providing peace of mind for budget-conscious iPhone users.
Don't let unexpected iPhone issues drain your wallet. Explore the budget-friendly iPhone repair service in Melbourne and experience quality repairs without breaking the bank.
Suggested Read: Need an iPhone Repair in Melbourne? Here's What You Need to Know
FAQs
Are cheap iPhone repairs in Melbourne of good quality?
While the cost is lower, reputable repair service providers like AMT Electronics prioritise using quality parts and employing skilled technicians to ensure the repairs are done effectively.
What types of iPhone repairs are typically offered at cheap rates?
Cheap iPhone repair services in Melbourne often cover a wide range of common repairs, including screen replacements, battery replacements, charging port repairs, camera repairs, and speaker replacements.
Will the repairs be done quickly?
The repair time can vary depending on the complexity of the issue and the workload of the repair centre. However, reputable repair services strive to provide efficient repairs and minimise the downtime for your iPhone.
Are cheap iPhone repairs covered by any warranty?
Many reputable repair service providers offer a warranty on their repairs, even if they are affordable. The duration of the warranty can vary, so it's essential to inquire about warranty coverage before proceeding with the repair.