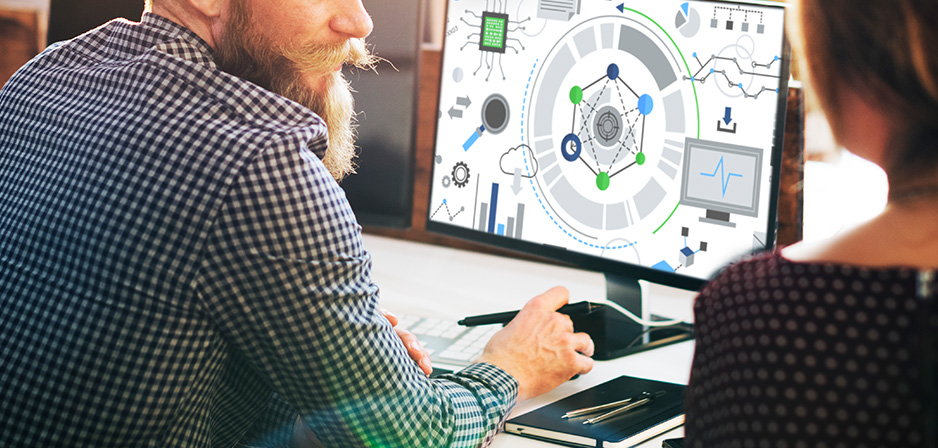 Whether you need a laptop, a tablet, an all-in-one desktop, or even a smartphone, Microsoft has a device for you. Surface tablets run full-fledged versions of Windows 10, and with the right specs can turn into a giant capable of handling tasks like video editing in a snap. As with all good tablet brands, there are lots of different kinds of Surface tablets available, each designed to suit specific types of users. If you can't decide whether to get the 2-in-1 Windows tablet hybrid or a traditional laptop we are here to help you.
Best Detachable 2-in-1 Tablets
Surface Pro 7, Surface Pro 7+ and Surface Pro 8
With the Surface Pro line, Microsoft has bridged the gap between laptop and tablet pretty well. Now you can pay for one, get the benefit of both at your disposal and use the well-known Windows operating system and apps for both. But if you want your Pro surface to be a true hybrid tablet-laptop you'll need to buy a Microsoft Type Cover keyboard which costs about $150. It's sold separately.
       Surface Pro 7 is the first one in the line-up and the best value tablet for the money. It is has received great improvement over Surface Pro 6. Massive jumps in internals and graphic made it even more powerful than the Pro X. Yet, it's not a gaming laptop, neither the more expensive Surface Pro 7+ and Pro 8 are.
Surface Pro 7+ comes with upgraded 11th-gen Intel processors which offers the best performance for most people. The Pro 7+ also includes a removable SSD and LTE connectivity. Battery life was enhanced a lot. Now the battery is able to hold the charge for more than 8 hours. However, its look is not perfect. The five years old design looks a little dated. You can get the model, Surface Pro 8, at a slightly higher price.
Microsoft Surface Pro 8 is arguably the more powerful surface in the lineup and the best overall pick.  The base model can be configured with an Intel Core i5, 8GB of RAM and 128GB of storage. This performance is enough for everyday tasks such as surfing the Internet, using Office apps and playing light games. In line with other Surface models, the display on the Pro 8 is sharp, bright and clear. The battery is capable of holding the charge for a full working day.  For the first time, Microsoft has added Thunderbolt 4 support to Surface Pro 8. This means that you can enjoy a faster data exchange rate between your tablet and peripheral devices such as external storage or monitor.
Best for Early Adaptors
Surface Pro X
Surface Pro X is no longer the best-looking hybrid Surface tablet in the market, Surface Pro 8 has replaced it, but it still looks great. Besides, like the new m1 MacBook, it uses an ARM processor instead of Intel. The result is lower power consumption which leads to a longer battery life up to 15 hours.  The performance is also improved as a result of faster mobile-friendly processor instructions. It offers you the classic Windows experience in combination with mobile performance and long battery life.
Because of the new processor structure, developers need to rebuild their app to be compatible with ARM. This means some apps won't run at all, while others will be buggy and slow on Surface Pro 8. With the release of Windows 11, this is no more a problem. Microsoft made many improvements in Windows 11 to let apps run smoothly on ARM-based processors.
Best for Creatives and Games
Surface Laptop Studio
Surface Laptop Studio is the latest addition to the surface line transferring the Surface into a real powerhouse. Instead of a detachable screen, it has a smart hinge that lets you change it to a tablet or laptop whenever you want. This hybrid tablet-laptop comes with a discrete graphics card. That brings about a rare combination of flexibility and power, making it a proper choice for creative and power users.
The most compelling configuration ships with an Intel Core i7 chipset and includes a GeForce RTX discrete graphics card. But this doesn't come at cheap; the price goes up to $2,100. If you're going to edit videos with your laptop or use it as a gaming device it's worth the investment. Every Surface Laptop Studio has a sharp 14-inch touch screen and a haptic touch screen. The keyboard is one the best that we've ever used on a Surface.
Best for Versatility and Power Users
Surface Book 2, Surface Book 3
Surface Book series is another top-edge Laptop from Microsoft that offers beauty and strength in one place. It has an impressive hinge that you can use to fold the lid and a screen that detached from the deck converting it into a dedicated tablet.
The Surface Book comes in two sizes, 13.5 inches and 15.5 inches. Book 3 uses Core i5 and Core i7 chipset inside depending on the configuration. You can fit up to 32GB of RAM and 1TB of storage into this commanding amphibian device. You can also outfit this sleeping beauty with an Nvidia GeForce GTX 1660 Ti with Max-Q graphics to make video and photo editing smoother and turn into an occasional gaming device. You are going to pay $2,229 for the 15-inch model and $1,600 for the smaller version.
Best for Students
Surface Go, Surface Go 2
If you're looking for a cheap and capable Tablet for everyday use you may want to consider the Surface Go line. Surface Go is still a good Windows 2-in-1 which come at a fair price. It's more portable and lightweight than the Pro model and is powerful enough for light tasks such as comping Emails, word processors and taking notes in the classroom.
The Surface Go 2 is the newer model that is compatible with Windows 11. It has received some improvements over the old Surface Go but the differences aren't too much. The mid-range model is the best value for money and uses 8GB of RAM and a 128GB SSD.
Best Budget Laptops
Surface Laptop 3, Surface Laptop 4
It's not as stylish and flexible as 2-in-1 Surfaces but most of the time what you need is a real laptop. Transforming models are more fashionable than functional, Tablets, kickstands, and clicky magnetic keyboards never can replace a laptop with a physical keyboard. That explains why the Surface Laptop line is the best choice for most people.
Laptop 4 offers a 13-inch engaging sharp display, a handy keyboard, a stellar glass trackpad, and a silk case. Now Laptop 4 is available with Intel Core I processors or AMD chips. While both have strengths and weaknesses the difference is not so big. Whichever you pick, it will be able to handle the workload of every day.
So if you want a true Surface laptop from Microsoft you should go for Surface Laptop 4. It comes in different sizes and configurations.  The 13-inch model starts at $999, while the bigger 15-inch model is at least $1,299.
Whether you are a student, content creator, gamer or just want a device that you use as both laptop and tablet Microsoft Surface lineup has something to offer you. In this post, we've rounded up the best Surface devices available at the moment to help you decide which is right for you.
References
https://www.wired.com/story/microsoft-surface-buying-guide/
https://www.techadvisor.com/test-centre/windows/best-microsoft-surface-3681062/
https://www.laptopmag.com/au/articles/which-microsoft-surface-right-for-you
https://bestreviews.com/computer/tablets/best-microsoft-surface-tablets
https://www.pcmag.com/news/the-microsoft-surface-lineup-which-one-to-buy